ASK High Speed Collet Chuck
ABT Series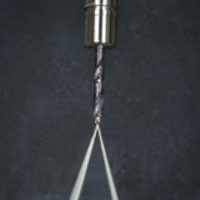 Through tools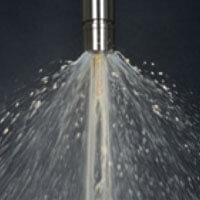 Through collets
Through tools must use integer collet and coolant nut together. (refer to P .25)
ASK tooling systems are suitable for high speed and high precision cutting.
Special nut design provides better cutting condition and reducing cutting vibration.
Wrench must be ordered separately.
ASK collet can be achieve the best cutting condition when using AA grade.
Balancing: 30,000 r.p.m G2.5
ABT-ASK is produced by order.
| Model No. | Clamping Range (d) | D | L1 | L | Weight (kg) |
| --- | --- | --- | --- | --- | --- |
| ABT30 ASK10-070 | 2~10 | 27 | 50 | 70 | 0.70 |
| ABT30 ASK13-075 | 3~13 | 33 | 55 | 75 | 1.10 |
| ABT30 ASK16-060 | 3~16 | 40 | 40 | 60 | 0.70 |
| ABT30 ASK20-060 | 4~20 | 48 | 40 | 60 | 0.80 |
| ABT40 ASK06-090 | 2~6 | 19.05 | 65 | 90 | 1.30 |
| ABT40 ASK10-080 | 2~10 | 27 | 55 | 80 | 1.30 |
| ABT40 ASK10-100 | 2~10 | 27 | 75 | 100 | 1.40 |
| ABT40 ASK13-080 | 3~13 | 33 | 55 | 80 | 1.30 |
| ABT40 ASK13-100 | 3~13 | 33 | 75 | 100 | 1.50 |
| ABT40 ASK16-080 | 3~16 | 40 | 55 | 80 | 1.50 |
| ABT40 ASK16-100 | 3~16 | 40 | 75 | 100 | 1.60 |
| ABT40 ASK20-090 | 4~20 | 48 | 65 | 90 | 1.80 |
| ABT40 ASK25-070 | 6~25.4 | 54 | 45 | 70 | 1.50 |
| ABT40 ASK25-090 | 6~25.4 | 54 | 65 | 90 | 1.90 |
| ABT50 ASK10-100 | 2~10 | 27 | 65 | 100 | 4.00 |
| ABT50 ASK10-150 | 2~10 | 27 | 115 | 150 | 4.20 |
| ABT50 ASK13-100 | 3~13 | 33 | 65 | 100 | 4.50 |
| ABT50 ASK13-150 | 3~13 | 33 | 115 | 150 | 4.90 |
| ABT50 ASK16-100 | 3~16 | 40 | 65 | 100 | 4.20 |
| ABT50 ASK16-150 | 3~16 | 40 | 115 | 150 | 5.00 |
| ABT50 ASK20-105 | 4~20 | 48 | 70 | 105 | 4.60 |
| ABT50 ASK20-165 | 4~20 | 48 | 130 | 165 | 5.60 |
| ABT50 ASK25-100 | 6~25.4 | 54 | 65 | 100 | 4.50 |
| ABT50 ASK25-150 | 6~25.4 | 54 | 115 | 150 | 5.30 |
Unit: mm