About Us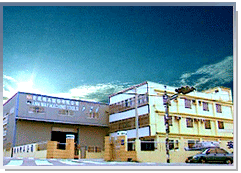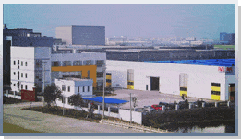 ANN WAY Machine Tools Co., Ltd. was founded in 1979. We manufacture cutting tools and cutting tool holders for conventional and CNC machine tools. Our main products include,
Boring and milling cutting tools
ER collet chucks
Keyless drill chucks
ER, OZ, SC collet chucks
Boring chucks
BT, HSK, DIN, ANSI testing tools
We have invested heavily over the years in our own manufacturing facilities and are ISO9001 certified. Our R&D department is always active and ready to offer new high quality products. You can find Ann Way cutting holders and cutting tools in the USA, Canada, the UK, Germany, France, Switzerland, Italy, Australia, Turkey and Southeast Asia. We actively keep innovating, developing, and enterprising to offer good product quality and serve all customers.
---
Head Office:
No.63-3, Housheng Road, Shengang Dist., Taichung City, 42952 Taiwan
TEL:886-4-25631259 FAX:886-4-2563-1269 / 886-4-2561-3712
Tainan Branch Office:
No.685, Jhongjheng S. Rd., Yongkang Dist., Tainan City 710, Taiwan
TEL:886-6-254-2051 FAX:886-6-253-6222
Kun Shan office:
2F, NO. 198 TongQiu RD. ZhangPu Town. KuanShan City
TEL:86-512-5729-2408 FAX:86-512-5729-2400
Dongguan Office:
Booth 3, Floor 1, Taibao Business Building, No. 1, 1 Road, Langwei Road, Xinan Community, Changan Town, Dongguan City, Guangdong China
TEL:86-769-8162-8700 FAX:86-769-8162-8707